Rachelle Brady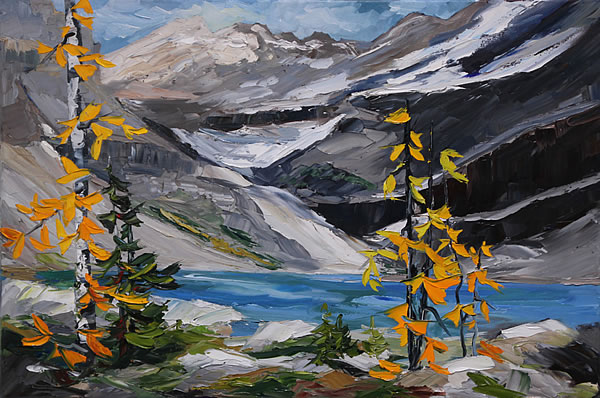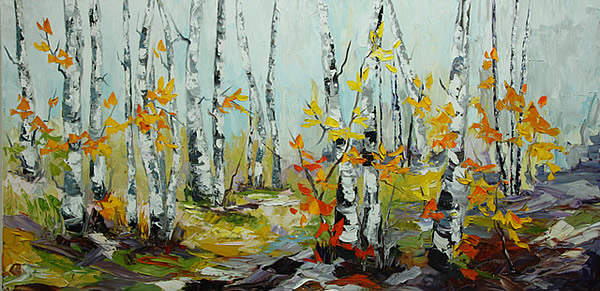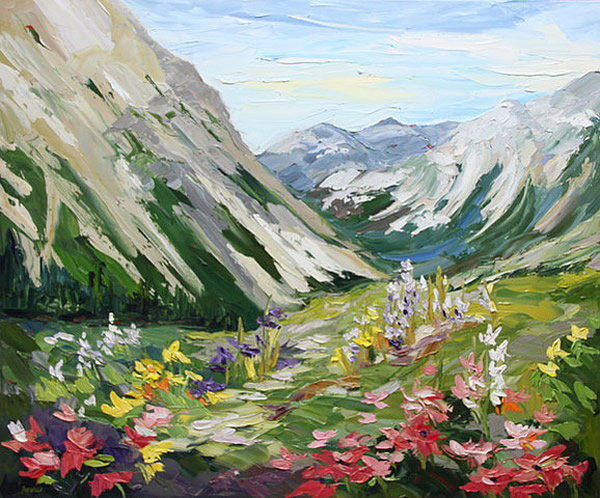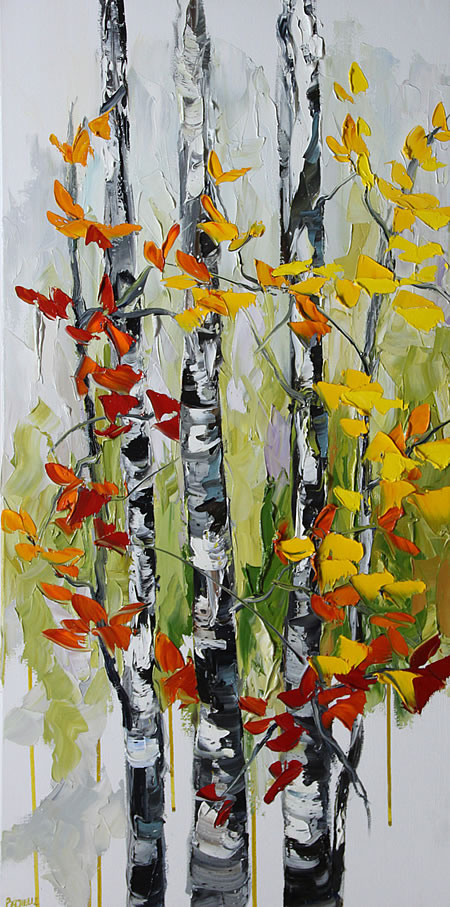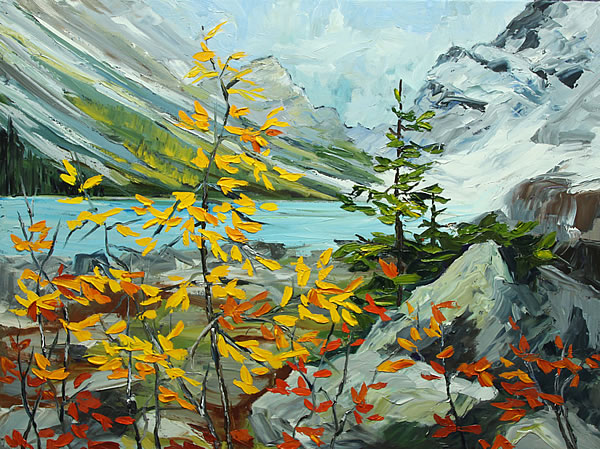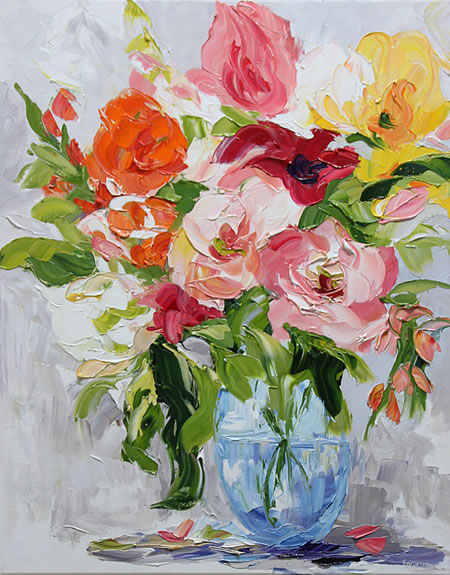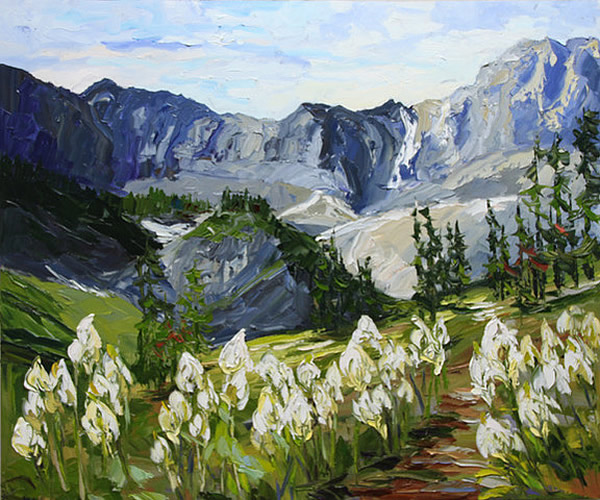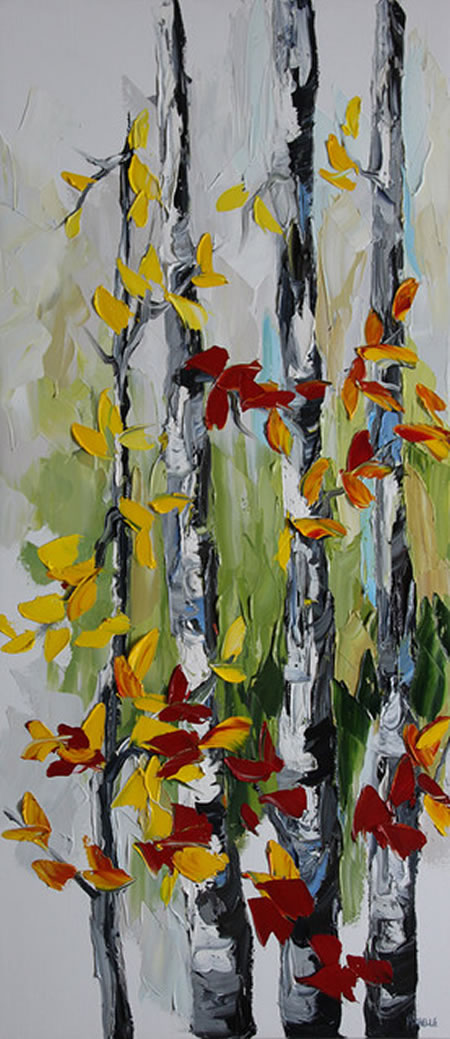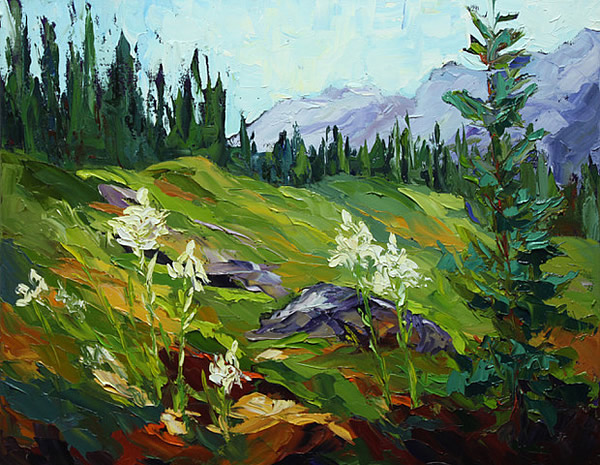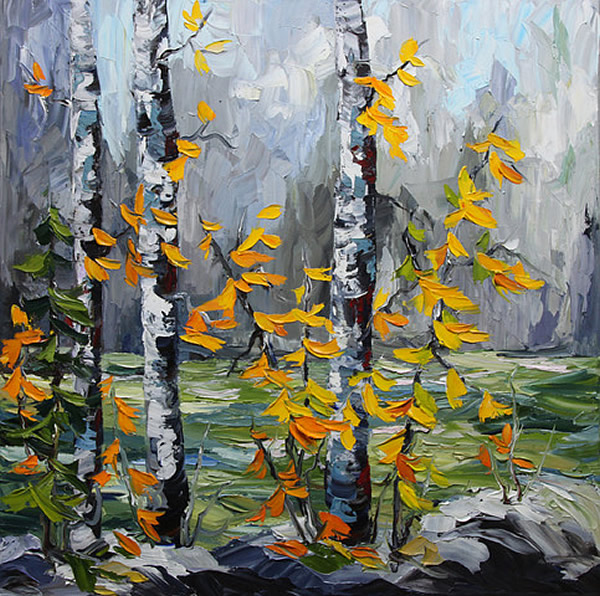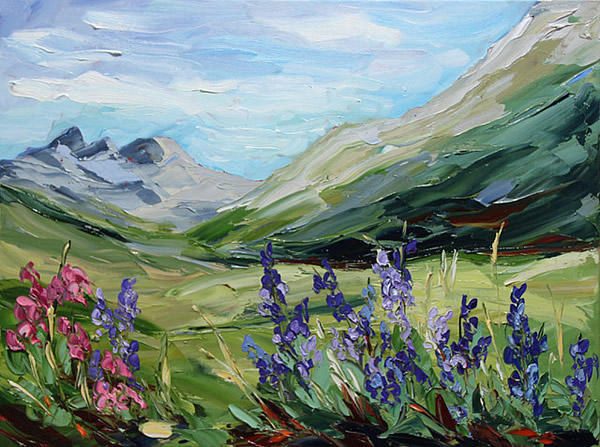 Artist Biography
Calgary based artist, Rachelle Brady has a strong, bold presence on the canvas as she captures what she loves most; trees, landscapes and flowers. Her main method is oil on canvas through the use of highly textured palette knife work. Further acquaintance with Rachelle's work reveals an artist who feels passionate about the things around her and endeavors to capture this emotion on canvas to create an original body of work.
An avid traveler and outdoor enthusiast she finds herself immersed in the beauty around her throughout the year. She and her husband have spent many years hiking and exploring the beautiful foothills and Rocky Mountains of Southern Alberta. Some of their favorite areas include, Waterton/ Glacier Park, Montana, Kananaskis, and Banff National Park.
This love of the outdoors and natural beauty surrounding her has moved Rachelle to share these special places with others as she captures the emotion and impressions of these areas on canvas. Since fall is a particularly favorite time of year this is revealed in the bold use of yellows, oranges, and reds throughout her work. Rachelle's bold and distinct flowers capture the essence of light and freedom, from luscious bouquets in bright bold colors to delicate flowers in soft creams, whites, and pastels. A review of Rachelle Brady's latest art work can reveal a lot about this energetic artists life and passions. From her bold use of color and palette knife work in her landscapes and trees to her impressionist rendered floral's with sometimes soft more subtle colors.
Continuing to keep herself immersed in the art community she regularly surrounds herself with other artists and takes in demos and workshops on a regular basis. Her favourite place to paint though is her home studio where she has been able to develop her own style and technique, which has taken her to new dimensions. Her method is oil on canvas, mainly through the use of highly textured palette knife work.
"My lifelong dream to be an artist has come true, I love painting and being able to share my passion with others. My Inspiration comes from things I am drawn to and feel a connection with. My paintings are designed to evoke emotion, radiate contentment and bring happiness. I want to share this with others, and hope that they feel the same."